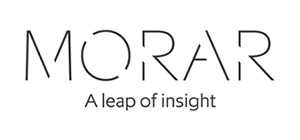 UK-based digital marcoms group Next Fifteen has acquired the remaining 25% stake in brand market research and advisory consultancy Morar.
Founded in 2005 by Roger Perowne and Alistair Cunningham, Morar specialises in measuring and advising on brand performance through a combination of research – including concept testing, customer experience evaluation, and employee engagement measurement – strategy and brand positioning services. Its team includes researchers, consultants, strategists and software developers working from offices in London, New York and San Francisco.
Next Fifteen took an initial 75% stake in Morar in 2014, and has now purchased the remaining share by settling in full the remaining obligation for the original purchase and for the minority interest. This totals £3.55m – the first tranche of £1.86m paid yesterday (comprising £1.59m in cash with the balance of £0.27m being satisfied by the issue of 118,162 new ordinary shares), and the second tranche of £1.69m payable on 28 February 2017, conditional on the continued employment of the sellers.
For the full story read MR Web and for the Next Fifteen website click here