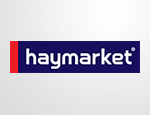 Nursery World, the UK's leading b2b publication for practitioners and decision-makers working across the early years education and childcare sector, launched its first international edition in China on 1 May.
Nursery World China will be published monthly by Chengdu-based SFW Group in co-operation with Sichuan Far East Standard Investment and Management ("SCFESI"), which has been set-up to bring international business projects to China and specially Sichuan province, under licence from Haymarket Media Group.
The first 100-page simplified Chinese issue of Nursery World China will be cover-dated May 2012, have a print run of 10,000 copies and be priced CNY18 (US$2.85) on newsstands.  However, a significant part of the circulation will also be sent directly to individuals working in the early years and childcare sector.  Drawing on the UK's expert knowledge developed over the publication's 87-year history, Nursery World China will have the same mix of news and features as the UK edition and give readers in China an insight into the latest practice and policy from overseas.
For the full story click Haymarket