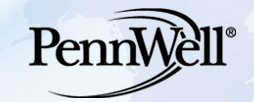 Tulsa, OK  January 3, 2013 – PennWell Corporation, a diversified global media and information company, announced today that it has acquired TransmissionHub, GenerationHub, and related subscription and data businesses from Colorado-based Energy Central.  The acquisition adds new offerings to PennWell's growing information and mapping business for the electric power industry.  Financial terms of the acquisition were not disclosed.
TransmissionHub and GenerationHub are online, interactive intelligence services for professionals who build, own, operate, regulate or invest in the electric power infrastructure in North America.  TransmissionHub was launched in October 2011 to track and provide daily and weekly newsletters, reports and analysis of U.S. transmission projects including detailed profiles of 658 projects comprising over 65,000 miles of new transmission lines.  GenerationHub was launched in March 2012 to create detailed information and daily and weekly reporting, statistics and data on 6,600 power plants and their operations in the U.S.  Both TransmissionHub and GenerationHub are organized in searchable and sortable databases that include articles, source documents and maps.
In addition to TransmissionHub and GenerationHub, the business includes the database and subscription service Fossil Fuels Tracker, which is updated daily to provide coal plant retirements, environment and emission control and compliance projects, and proposed fossil-fueled electric plants.  The weekly Coal Insider newsletter covers coal companies, supply and production issues, and coal-fired generation and environmental regulations.  As part of the purchase, PennWell also acquired the TransForum East, TransForum West and TransForum Texas regional conferences which offer networking and conference sessions covering a range of topics such as regulatory issues and the impact of national policy on the building and operations of power plants.
For the full story click Pennwell