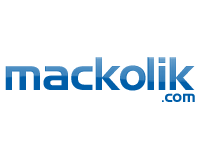 Perform Group plc, the global market leader in the distribution and commercialisation of sports content across connected digital platforms, announces that it has acquired a majority stake in Mackolik Internet Hizmetleri Ticaret A.S. which owns and operates a number of Turkey's leading independent sports websites including mackolik.com and sahadan.com
Perform is acquiring an initial 51% stake in the business for cash consideration of 40.8 million Turkish Lira (TRY) (£14.6 million) based on an agreed ten times multiple calculation of the full year audited EBITDA results of the business for the year ending 31 December 2012. This initial payment will be made out of the Group's existing cash resources and will be adjusted if reported EBITDA for 2012 is higher or lower than the current forecast of TRY 8 million. In addition, Perform will acquire the remaining 49% for cash, based on an agreed ten times multiple calculation of the average full year audited EBITDA results of the business for the years ending 31 December 2014 and 2015 weighted 25% and 75% respectively, with maximum additional consideration payable in March 2016 of up to £60.4 million.
The acquisition significantly enhances Perform's presence in Turkey, the fastest growing digital market in Europe, and is in line with Perform's stated strategy for growth through acquisitions announced at the time of the IPO.
Mackolik is the market leader in digital sports media in Turkey, operating 10 sports websites:
– These include Turkey's top two most visited sports sites – mackolik.com and sahadan.com, which averaged over 7.8 million and 8.5 million monthly unique users across the 5 months ending May 2012, up from 5.7 million and 6.9 million for the same period in 2011, representing growth of 37% and 23% respectively (source: Google Analytics).
– Its websites contain a mix of original sports editorial content, live scores and social features including forums and moderated chat. The sites are available in desktop formats and via a range of smartphones and tablet platforms.
– In the year to 31 December 2011 Mackolik reported advertising and subscription revenues of TRY 6.6 million (£2.4 million), operating profits of TRY 2.4 million (£0.9 million) and a pre-tax loss of TRY 1.0 million (£0.4 million). Gross assets at 31 December 2011 were TRY 4.9 million (£1.8 million).
Turkey, the 6th largest economy in Europe, represents an exciting market for Perform given the growth in internet usage, online advertising and its young and growing population:
– Approximately 30 million active internet users; mobile is a fast growing addition with 21 million 3G mobile subscribers.
– Online advertising spend in Turkey is expected to grow by 27% CAGR between 2011 and 2016.
– 2nd largest population in Europe, with 51% of the population under 30 years old.
The acquisition is in line with Perform's acquisition strategy:
– Acquisition of a 'local champion', which can be enhanced with Perform's world-class sports editorial, data and video content.
– The acquisition is expected to be accretive to earnings in 2012 and beyond.
The business has been acquired from the two founders and three private investors. Following the completion of the acquisition, Mackolik's founders Erdem Yurdanur and Tarkan Onar, will remain as Chief Executive Officer and Chief Operating Officer respectively and will retain the remaining 47% of shares in the business, with the three private investors exiting. 2% of the shares will be held by an Istanbul based financial services advisory firm Odin Financial Advisors.
For the full story click Perform Group
For comment click Endeavor