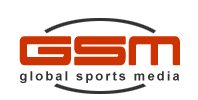 Perform, has today announced that it has completed the majority share acquisition of Dutch company, Global Sports Media (GSM) – a leading online publisher of global sports information and high quality sports data feeds with offices in Holland, India and Peru.
This deal will see Perform work with GSM to develop its soccerway.com proposition – one of the world's leading football websites providing over a million loyal fans with the latest scores, fixtures, tables and results from over 700 leagues worldwide.
Perform will provide significant support to the design, technology, content and marketing of soccerway.com to ensure that it strengthens its position as one of the world's top football portals. Planned developments include increasing the overall breadth and depth of coverage and the launch of video on demand highlights and pay-per-view and subscription platforms for live streaming of soccer matches.
An extended advertising and sales team will work closely with GSM to increase revenues across soccerway.com, whilst Perform will look to integrate GSM content, statistics and live data with its current offering to its channels, services and third party clients.
For the full story click Perform Group