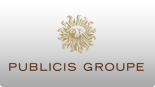 Publicis WW announces today that it has acquired a minority stake in Arcade. Headquartered in Singapore with offices in Shanghai, Tokyo and Jakarta, Arcade currently employs more than 100 professionals across the region. Founded by a group of creative entrepreneurs, Arcade has sparked a number of world firsts out of Asia in the last 4 years:
– Created a Chinese New Year campaign for Apple in Greater China that resulted in the single largest    retail day in the history of the company at the time
– Created the world's first Android concept store in Indonesia, now the blueprint for Google's ustores  worldwide
– Created the world's first Search Story film for Google outside of North America
– First Asia-based agency to launch a major Unilever brand in North America
– Successfully launched Unilever's Clear Shampoo in Japan
– Created and managed the largest digital activation campaign in Unilever's history in Southeast Asia,      with over 36 million unique product codes.
Arcade's key clients include CLEAR, Closeup, Pond's, Rexona, IKEA, Coca-Cola, Bango,
WeChat and Google.
For the fill press release click Publicis