The collapse of the Publicis-Omnicom merger removes the threat to WPP's position as the industry's largest group by revenues and delighted its chief executive. After the deal was announced last summer, Sir Martin had found himself uncharacteristically sidelined by the biggest deal ever to be announced in the sector's history.
Speaking from Beijing on Friday, Sir Martin told the Financial Times: "There was a lack of any real industrial logic behind the merger other than the egos of each side. Each side thought that they would be in charge." He added that he thought his competitors were concerned about WPP's development of its business in fast-growth markets, its strength in digital marketing and creative prowess. "Those things started to trouble them."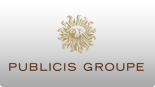 For the full story read the FT here and here
As predicted exclusively in PRWeek's initial coverage of the deal, a joint management meeting was held in Miami last year from October 17-21 to "give Publicis Groupe and Omnicom executives the opportunity to get to know each other both socially and professionally, and to begin to learn more about their respective networks and agencies."
Seventy-four network agency heads, chief creative officers, and other senior executives from the respective groups attended the meeting, including MSLGroup CEO Oliver Fleurot; Dale Adams, chairman and CEO of Omnicom's Diversified Agency Services unit (DAS); Sally Williams, global president, business development and client relations at DAS; and Ray Kotcher, former CEO and now chairman of Omnicom's second-largest PR shop Ketchum.
But one well-informed industry observer told me that the more the two players peeled back the economics of the deal in terms of the relative efficiency and margins of the respective networks, that's when the real discussions started. The more centralized approach favored by Publicis helped it achieve higher operating profit margins than its rival – 16.5 percent last year as opposed to 12.5 percent at Omnicom.
For further comment read PR Week