LONDON (Reuters) – International pressure to curb corporate tax avoidance is behind delays to a $35 billion merger of French advertising group Publicis and U.S. rival Omnicom, and could even scupper the deal, tax advisers and sources close to the deal said.
Last July, Paris-based Publicis and New York-headquartered Omnicom announced plans to create the world's biggest advertising group. The new company would be registered in the Netherlands and tax resident in the UK.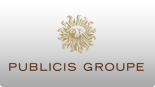 However, on Wednesday Omnicom Chief Executive John Wren said the Dutch and British tax authorities had, "unexpectedly" so far failed to approve the arrangements, which Omnicom said last year would save $80 million a year in taxes. Wren added that if the UK and the Netherlands did not approve the structure, the whole deal was at risk since "there is no Plan B", though Publicis said on Thursday it was confident the deal would still proceed.
For the full story read Chicago Tribune
To read further comment: Publicis-Omnicom: Major Conflicts, Before and After the Merger click Ad Age