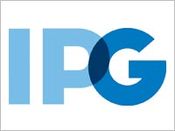 He might have been at the top of the industry tree for getting on a decade, but Michael Roth is being forced to play a waiting game like the rest of adland.
The Mad Man at the helm of holding company Interpublic, home to advertising agencies Lowe and McCann Erickson and public relations outfit Weber Shandwick, can only speculate what the combination of rival networks Publicis and Omnicom — announced last July — will look like. With fresh tax problems emerging, the tie-up may not happen at all.
"Look, it's taking a lot of time to get this thing done," says Roth, observing on a recent trip to London that the new market leader has still to file documents with the US Securities and Exchange Commission that will give a more detailed picture of its finances.
The uncertainty should mean plenty of opportunity for WPP's Sir Martin Sorrell, whom Roth describes carefully as a "strong competitor", and for Interpublic. Both are eyeing the prize of the Pepsi or Coca-Cola accounts which the Publicis-Omnicom deal brings under the same roof.
For the full story read Evening Standard