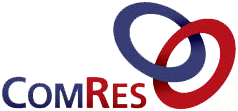 Savanta, the global intelligence business, has acquired ComRes, the Westminster-based research consultancy. Founded in 2003, ComRes is one of the leading providers of evidence-led advice to inform reputation, public policy and communication strategies.
"This is a step into our future." Comments Roger Perowne, Global CEO at Savanta. "ComRes are genuine leaders in one of the highest profile sectors for insight. Having worked together for several years we are delighted to welcome their talented team. Their deep expertise complements our operational excellence, whilst sharing our entrepreneurial ethos – something that has been fundamental to Savanta throughout its growth."

Perowne adds: "Through the acquisition we're welcoming incredible talent into the business as we broaden and deepen our offering. ComRes will bring new resources and capabilities to better serve our clients around the world."
Underpinned by the proposition to 'Make Better Decisions', Savanta was formed to re-engineer research to fuel faster, easier and more effective decision making for marketers and insight professionals. ComRes strengthens its global team to more than 250, across 5 offices worldwide.
Andrew Hawkins, Chair of ComRes, comments: "The Board recognised immediately the strategic fit with Savanta: our practice areas complement exceptionally well and it was of paramount importance for us that we find a partner with whom we share the common values of integrity, excellence and working with our teams to ensure a really great place to work."
Hawkins adds "ComRes has grown organically and steadily nearly every year since our founding in 2003. Now with Savanta, we will be able to accelerate our future expansion, building on our already extensive international client base, broaden our reach into more sectors and have access to wider investment."
About Savanta
Savanta provides the intelligence that underpins better decision making.
With five global offices and 250 staff, we bring the benefits of scale. But with us, it's personal. Our specialist Practices with their deep expertise and nimble teams built around individual clients make the Savanta experience feel more like working with a smaller, 'boutique' agency.
Savanta offers clients a full range of intelligence services, including:
· Data collection and analysis – access to consumer and business respondents globally through a proprietary technology platform
· Research and Insight – tailored solutions built using specialists from Savanta's Industry and Methodology Practices
· Intelligent products – including the BrandVue and MarketVue reputation tracking solutions
Learn more at https://www.savanta.com. https://www.linkedin.com/company/savanta/
About ComRes
ComRes was established to deliver better quality, specialist research to support communications, reputation and public policy objectives. For over fifteen years we have taken the latest developments in opinion research and tailored them to provide our clients with evidence and insights. Our sector specialist consultants work with clients to deliver research that informs strategies, changes behaviour and defines debates.
Learn more at https://www.comresglobal.com/