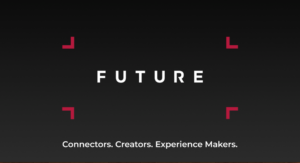 Future plc has reached an agreement to acquire online publisher and B2B newsletter specialist SmartBrief, the London-based firm announced Monday, the latest in a string of purchases aimed at expanding its presence in the U.S.
Expected to close on Wednesday, the deal involves an initial purchase price of $45 million—funded through a combination of debt and $12.8 million in shares—as well as a deferred payment of up to an additional $20 million if SmartBrief meets certain profit targets over the next year.
In addition strengthening its B2B capabilities, growing its footprint in the U.S. and shifting more of its revenues toward digital media—all central aspects of the company's growth strategy under CEO Zillah Byng-Thorne—Future said it was attracted to SmartBrief's proprietary technology, including its CMS, taxonomy search tool, ad server and newsletter tracking system, which it plans to apply to other areas of the company.
Following last year's acquisitions of NewBay Media for $13.8 million and Purch's consumer media and brand licensing business for $132.5 million, Future now generates more than half of its overall revenues in the U.S., according to its most recent earnings report, which details the six months ending March 31, 2019.
The company reported £108.7 million ($132.9 million) in revenue over that six-month period, of which 52% was derived from its U.S. business, with the remaining 48% coming from the UK. Across both markets, about two-thirds (69.6%) of that revenue came from digital advertising, events and e-commerce, with the other third coming from its magazines division, which it says consists of 80 publications totaling 1.2 million in global circulation.
Last year, Future brought in Christine Shaw—a longtime B2B media exec who had spent the previous 18 years at New Jersey-based PennWell Publishing—to serve as SVP and managing director of its newly formed B2B division, based out of New York.
This week's deal follows another U.S.-focused acquisition, the consumer electronics-focused digital media outlet Mobile Nations, which Future plc bought in March for $60 million.
Co-founded in 1999 by president and CEO Rick Stamberger, CFO Dan O'Brien and former FCC Chairman Tom Wheeler, SmartBrief—which distributes over 250 email newsletters covering business, education, finance, healthcare and marketing and advertising, among other sectors—claims a database of more than 5.8 million subscribers and has annual revenues of $35.1 million, according to Future, driven by a mix of digital advertising, an internal branded content studio and partnerships with more than 200 trade and professional associations.
A rep for Future tells Folio: that Stamberger and the rest of the SmartBrief team will remain in place after the sale.
"The acquisition of SmartBrief will substantially boost our presence and market position in the B2B sector and enhance our technology capabilities," said Byng-Thorne in a statement. "The acquisition will be earnings enhancing, and we have identified several exciting opportunities to leverage SmartBrief's proprietary technology in both our B2C and B2B business."