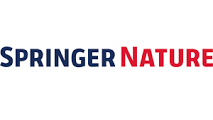 FRANKFURT (Reuters) – Springer Nature, the publisher of science magazines Nature and Scientific American, is planning to raise 1.2 billion euros ($1.5 billion) by selling new shares in an initial public offering (IPO), also providing an opportunity for its private equity owner to cash in. While buyout group BC Partners will sell some of its shares in the listing, German publisher Holtzbrinck, which owns 53 percent, will hold on to its stake, Springer Nature said in a statement on Thursday.
Springer Nature was formed in 2015 through the merger of Holtzbrinck's Macmillan Science and Education unit with BC Partners' Springer business, which publishes scientific, technical and medical books and journals. Sources close to the matter had told Reuters in late February, that Springer Nature has brought forward the listing which may value it at more than 7 billion euros including debt, to reduce the risk from volatile stock markets.
Springer Nature, which says it is the largest English language academic book publisher with 13,000 new books every year, posted revenues of 1.64 billion euros in 2017, up 2.5 percent from 2016. Its adjusted operating income was 374 million in 2017, while adjusted earnings before interest, tax, depreciation and amortization stood at 551 million euros.
Peer RELX trades at about 14.4 times its expected core earnings. If Springer fetches a similar multiple it could be valued at up to 8 billion euros.