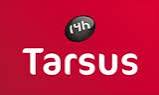 Tarsus Group plc, the international business-to-business media group, has agreed to acquire a 50% interest in a company that owns two major exhibitions in Mexico from E.J. Krause & Associates, Inc. to establish a joint venture with EJK.
EJK was founded in 1984 and is one of the largest privately held exhibition companies in the world. Headquartered in the US EJK has offices on three continents and produces over 80 events in 16 different industries.

The JV owns two events held in Mexico:
· Plastimagen (2013: 17,400 net sqm), a leading exhibition in Mexico for the plastics industry, focussing on plastics processing and ancillary equipment, attracting engineering and production professionals from plastics processing, packaging and manufacturing companies. It is run on an 18 month cycle with the next edition scheduled to be held in November 2014; and
· Expo Manufactura (2013: 4,300 net sqm), Mexico's premier metalworking/manufacturing exhibition, featuring machine tools, assembly technology, fabricating, software, coil winding and welding technologies. Visitors include production and engineering professionals from across a wide spectrum of Mexican manufacturing industries. The show takes place annually, with the next edition due to be held in March 2014.
The JV provides the Group with an important hub in the growing Mexican exhibition market and it will be one of the top three largest international exhibition companies in Mexico. Under the terms of the Acquisition EJK will continue to manage the events post Acquisition. The Acquisition is expected to be earnings accretive in 2014.
The JV will also provide a platform for Tarsus to launch new exhibitions in Mexico, primarily drawing on Tarsus's existing major brands. Concurrently Tarsus has agreed to collaborate with EJK by launching replications of existing EJK brands into territories in which Tarsus has a suitable launch platform.
The first of these will be in Indonesia where the Group has agreed with EJK to launch an edition of EXPO COMM in Jakarta. EXPO COMM is an ICT exhibition with a global schedule of events in Latin America, Europe, and Asia. It covers telecommunications, broadband, wireless 3G/4G, unified communications and network infrastructure. The first event is scheduled to be held in November 2014.
E J Krause website
Tarsus website