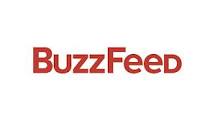 Something curious is happening in the American news business.
Media organizations are hiring again. Promising young reporters are leaving stalwart publications for new newsrooms. And venture capitalists are pouring millions into nimble publishing startups. It's a rare moment of optimism for an industry accustomed to doom and gloom.
These days, BuzzFeed is rapidly expanding with $46 million in funding. Vox Media has raked in some $80 million in venture capital. Business Insider's $12 million boost last week makes its haul about $30 million. And feel-good social curation site Upworthy has raised about $12 million since launching two years ago.
For the full story click Quartz