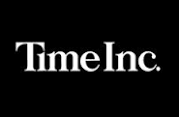 In the year and a half since it went public, Time Inc. has made a string of really smart tuck-in acquisitons that accomplished a bunch of strategic purposes without breaking the bank. It's been an impressive run.
Just a couple of days before the company went public in June of 2014, it acquired Seattle-based Cozi, a maker of a family-oriented calendar, organizer, and planning app.
Last year, it made three acquisitions in the amateur-sports space of businesses that provide online tools for scoring and for league and team management. The three were combined into a company called Sports Illustrated Play. Also in 2015, Time Inc. acquired inVNT, an experiential company that specializes in live media, brand environments and creative services.
And then late last year, it acquired the women's lifestyle and beauty websites xoJane.com and xoVain.com just a week after buying HelloGiggles, a site for young women.
Earlier this month, the company kept its streak going, buying the data-focused marketing firm Viant, which somewhat coincidentally owned the aging but pioneering social network MySpace. Viant's real value, though, is its registered user base—one of the largest in the world, and its expertise in programmatic advertising services.
All of these add-on services make obvious synergistic sense. They add skillsets and reach, all focused on the shift of media to digital, and from pure content to content-plus-utility.
For the full story read Folio Mag