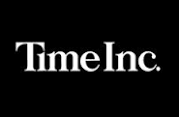 Time Inc, the publisher of Sports Illustrated, People and Time magazine, is considering a deal to buy the core business of Yahoo Inc, Bloomberg reported, citing people familiar with the matter.
Time has heard a presentation from Citigroup bankers on pursuing a deal with Yahoo, the Bloomberg report said, adding that Citigroup had not been retained by Time. Yahoo officially launched the sale of its core business, which includes search, mail and news sites, last week.
Time could pursue a Reverse Morris Trust transaction, a tax-free deal in which one company merges with a spun-off unit, Bloomberg reported.
For the full story read The Guardian