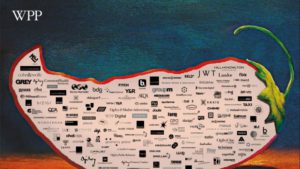 Press Release: WPP announces that it is making an investment in Les Nouvelles Editions Indépendantes SAS ("LNEI"), the media group focused on investments in the French and international media sectors.
Founded and controlled by Matthieu Pigasse, LNEI was launched in 2009 in Paris and has investments in leading French publishing titles in newspaper, magazine, radio, TV and online markets, including Le Monde, L'Obs, Les Inrocks, Telerama, Radio Nova, the French edition of the Huffington Post and VICE France. LNEI is also a founding partner of Mediawan, a special-purpose acquisition company focused on the traditional and digital media content and entertainment industries in Europe, which has recently completed a €250 million listing of its securities on Euronext. Reliance Group, one of India's leading corporations, is also an investor in LNEI.
As a result of the UK's referendum decision to leave the European Union, WPP will place an even greater emphasis on growth in Western Continental Europe, which includes four of the Group's top 10 markets worldwide: Germany, France, Italy and Spain. In France, WPP companies, including associates, generate revenues of over US$700 million and employ around 5,000 people.
The investment in LNEI also reflects the Group's growing commitment to content. Other content investments include Woven, Refinery29, Mitú, All Def Digital, Truffle Pig, Fullscreen, Indigenous Media, Imagina, MRC, Say Media, Bruin Sports Capital, Courtside Ventures, The Weinstein Company and VICE.