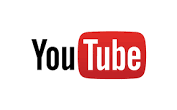 Over the past five years, Google and Facebook have cut a conquering swath through the market for digital advertising, snatching ever more business from legacy media companies, such as print newspapers and magazines. But a growing scandal involving the inadvertent placement of ads next to extremist content on Google's YouTube video has raised questions about whether the balance of power is about to shift again.
For the full story read The FT
And for related content:
From Campaign – Havas Media Group UK has pulled its entire media spend from Google's display network and YouTube. The UK government and several advertisers including Channel 4, L'Oréal, HSBC and Royal Bank of Scotland have also stopped spending with Google-owned YouTube.  IPG will not 'do a Havas' and pull Google spend
From MRWeb –  The US' Association of National Advertisers (ANA) has called on seven digital giants to follow the example of Google and Facebook and replace their 'walled garden' approach to measurement with independent audits by the MRC. The ANA named Amazon, Foursquare, Instagram, LinkedIn, Pinterest, Snapchat and Twitter, who it says should 'embrace transparency and break down their walled gardens by allowing independent audits by the MRC'. The move follows a survey in which around 90 percent of ANA members approved of the idea. 'Walled gardens' on the Internet are closed systems where the user experience is controlled by the host – as is access to those users by advertisers. US Advertisers Call Internet Giants to Account
From Mediapost – Brand safety is obviously an issue, but it pales into insignificance when you look at ad fraud. When it comes to monetary values, it's an issue that is far easier to quantify. The latest figures from Adloox, The&Partnership and m/SIX were out and in the headlines last week. Previously, the cost to advertisers was believed to be $7.2bn (GBP5.9bn) globally each year, Adloox's figures show the real cost of ad fraud may have been as high as $12.48bn (GBP10.2bn) in 2016 — accounting for almost 20% of the $66bn (GBP54bn) spent on digital advertising. In 2017, if advertising expenditure grows to $80bn (GBP65.58bn), as forecast by eMarketer — and if advertising fraud continues to evolve at its current rate — this figure will rise to $16.4bn (GBP13.4bn). Is Google-Bashing Taking Adland's Eye Off The Big Prize?