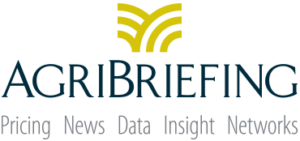 LONDON, August 19th, 2021 – Arc, the global events, data, and media platform backed by investment funds managed by EagleTree Capital, today announced it has acquired Farmers Guardian Ltd and LAMMA Ltd, the UK agriculture division of AgriBriefing. The businesses are leaders in the agriculture sector, delivering content and connections to over 130,000 members of the British farming community.
Robert Gray, EagleTree Capital Operating Partner, said, "We are very pleased with this first acquisition for Arc. These are strong multiplatform brands and a highly appealing sector to have as the starting point for building the next generation events and media platform for B2B communities around the world."
Sanjeev Khaira will lead the Arc team for this acquisition and work in partnership with existing Managing Director, Warren Butcher, and the management team to support and continue the strategic growth plans of each business. Together, they intend to accelerate the growth and prominence of the LAMMA and CropTec events, and expand the reach and influence of Farmers Guardian, Dairy Farmer and Arable Farming print and online brands.
After a decade of guiding and building these businesses, AgriBriefing has evolved its strategy to focus more on its global pricing, analytics, forecasting, market data and consulting units.
Rory Brown, CEO of AgriBriefing, said, "We are enormously proud of the job the teams of Farmers Guardian and LAMMA have done, but our strategic focus has changed. We could not have found a better home for our brands, and the teams who work on them. We cheer their future success from the sidelines as these businesses enter their next phase."
Simon Foster, Arc CEO, said, "We are excited about this first step in the development of Arc. These two businesses are a strong foundation from which to start, and we look forward to building out the Arc network with similar businesses to create a platform to facilitate the future of networking, connecting, and supporting business communities."