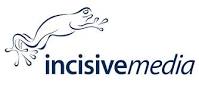 Incisive Media and its titles have been acquired by two fast-growing media and events businesses to power the next phase of their expansion.
Under the terms of the deal, Incisive Media and its finance and sustainability brands have been bought by UK-based Arc, the global data, events and media platform best-known for its portfolio of agriculture titles, including Farmers Guardian and its associated events.
The acquisition of Incisive enables Arc to diversify its portfolio and pursue its mission of creating a next generation media and events business.
The acquired titles are Investment Week, Professional Pensions, Professional Adviser, Cover, International Investment, Financial Services Forum and BusinessGreen.
Meanwhile, Incisive's technology titles Computing, CRN and Channel Partner Insight CPI) are acquired by US-based The Channel Company. This deal reunites CRN with its market-leading US counterpart – also called CRN.
Both Arc and The Channel Company are backed by investment funds managed by US-based Eagle Tree Capital.
Jonathon Whiteley, CEO of Incisive Media, said: "Following a very successful period of growth over the last few years, Incisive Media is now ready for its next stage of development. The global platforms of Arc and The Channel Company offer natural homes for Incisive Media's brands and people.
"Our audience and customer-centric approach to growing and supporting the end markets that we serve fits squarely with the philosophies of both Arc and The Channel Company. This split allows us to support that growth in a relevant and focused way.''
Simon Foster, CEO of Arc, said, "This is a pivotal step in the evolution of Arc. We are pleased to welcome Incisive Media CEO, Jonathon Whiteley, and the financial services and business sustainability teams to Arc, and look forward to growing and developing these portfolios.
"We also look forward to further developing the Arc platform through this acquisition with the addition of more resources and channels with which we can grow our network."
Blaine Raddon, CEO of 40-year-old The Channel Company, said, "We are excited to add Incisive's technology channel brands to our portfolio, and believe the reunification of the US and UK CRN brands will provide substantial benefit to our audiences and clients.
"This acquisition gives us the opportunity to link Incisive's Computing brand with our Midsize Enterprise Services brand in a powerful, connected, global end-user community. Altogether, the acquisition results in a leading position for The Channel Company in content and events in both the US and EMEA."
For more information on Arc go to www.arc-network.com.
Fore more information on The Channel Company go to www.thechannelco.com.