Stories about the reinvention of daily newspaper companies are often not what they seem. They tend to involve traditional media groups not so much investing in the future of news as placing their bets somewhere else entirely. Thus, the UK's Daily Mail Group, and Hearst Corp, in the US, are investing more heavily in business media and entertainment. And even Rupert Murdoch's News Corp is now generating 35% of its profit and all its growth from digital property listings.
All three of these family-controlled, global companies – with their rich heritage in newspapers – are effectively retreating from the news business. Their diversification strategies are helping to ensure that, when they do eventually exit the legacy operations, shareholders will be happy and no one will be surprised. Perhaps it won't even be news.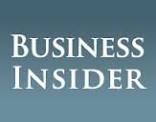 But the real battle is happening elsewhere. In the race to master the technology before tech companies learn how to create journalistic content, traditional news brands are ranged against the likes of Facebook, Apple and Google – and news natives like BuzzFeed and Huffington Post which increasingly look like acquisition targets for either side.
For the full story read Flashes & Flames