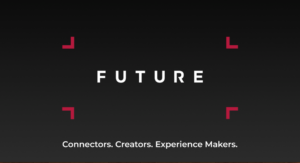 Future announces the proposed acquisition by its subsidiary, Future Holdings 2002 Limited, of TI Media for a consideration of £140 million. The consideration for the Acquisition will be satisfied entirely in cash. The consideration and related transaction costs will be funded by the net proceeds of the Placing announced today and the balance from the £45 million accordion facility provided under Future's revolving credit facility.
The Directors believe that both the strategic and financial rationales for the Acquisition are compelling and that the Acquisition is strongly aligned to the Group's existing strategy. The combination of Future and TI Media will allow the Enlarged Group to expand its presence into a number of existing markets and enter into new markets, creating significant scale in the UK market in particular. In addition, the Directors believe that Future's platform can be applied to a number of TI Media's content categories and iconic titles to create scalable new Media revenue streams.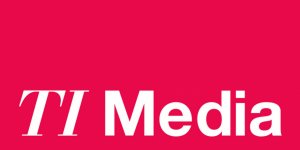 Future has recent experience in delivering scalable new Media revenue streams, with the expansion of the acquired Home Interest portfolio into a new global brand with an eCommerce led editorial strategy (realhomes.com), the creation of a new video on demand show (The Real Homes Show) and an extension of the existing events strategy, all while continuing to grow the magazine business. While the recent acquisition of the cycling titles from Immediate enabled Future to use its editorial expertise to launch a new cycling brand (Bikeperfect.com) within five months of acquiring the business.
TI Media's diverse portfolio of new verticals, including Gardening, Golf, Country Living and Wine, coupled with the increased leadership position in Home and Cycling, amongst others, present a material opportunity for Future to replicate the successes seen on other similar acquisitions.
Expand Future's presence across existing markets, entry into market leading specialist verticals and audience diversification
One of the key principles that Future executes against is that its businesses need to be experts in their respective fields, and the acquisition of TI Media will introduce three new specialist verticals to the Group: Lifestyle (Decanter, Country Life, Wallpaper*); Women's Interest (Woman's Weekly, Woman's Own, Woman, Chat); and Sport (Golf Monthly, Horse & Hound to sit alongside Future's existing sports titles).
The Directors believe that the Future operating model, coupled with its proprietary technology platform, enables the acceleration of a diversified strategy for these new verticals quickly, economically and at scale. In these content verticals, which are new to the Group, TI Media holds market leading positions in print in Country Living, Marine and Equestrian (according to ABC) and brings with it long-standing expertise with a number of heritage brands such as the 135-year old Horse & Hound magazine.
The specialist portfolio also includes a number of other brands in new areas for the Group, including Craft and Wine, which the Directors believe offer interesting expansion opportunities into Media revenue models. The new verticals are in valuable content areas which Future has been seeking to enter for some time. Future has demonstrated a strong track record of monetising specialist content and the Directors believe that the Group can drive significant value from the monetisation of these new content areas.
The Directors believe that the Acquisition will allow the Enlarged Group to scale up its presence in a number of existing verticals, in particular, Technology (Trusted Reviews); Gaming & Entertainment (What's on TV, TV Times) and Home Interest (Country Life, Homes & Gardens). TI Media's portfolio includes iconic brands such as Country Life and Home & Gardens, in addition to Ideal Home, Living Etc, Country Homes & Interiors, 25 Beautiful Homes and Style at Home, making it the UK's number one homes print portfolio (according to ABC), which the Directors believe will further strengthen the Enlarged Group's presence in that vertical.
The Acquisition will also allow Future to enter new markets such as TV weeklies. While the strategy for the TV weeklies to date has been print led, with a high subscriber base mitigating newsstand volume declines, management believe there is an opportunity to materially grow the digital audience and capitalise on eCommerce opportunities.
The addition of these new content verticals to Future's magazine portfolio is expected to add approximately 870,000 to Future's existing Gaming and Entertainment audience reach and other TI Media brands are expected to expand Future's Home Interest audience by 10.3 million.
TI Media generated £225.8 million of revenues and £31.1 million of adjusted EBITDA in the year ended 31 December 2018. Of the total revenues, 67.6 per cent. were revenues from the magazines, which declined by 4.7 per cent. in 2018; 15.1 per cent. were revenues from it's media business, which grew by 9.6 per cent. in 2018; and 10.5 per cent. were revenues from publisher services business, which grew by 2.6 per cent. in 2018, in each case compared to the prior year. In the 12 months ended 31 May 2019 (unaudited), TI Media reported continuing revenue of £201.5 million and adjusted EBITDA of £28.7 million. In 2018, the Target generated adjusted free cashflows1 of £34.1 million. Gross assets at 31 December 2018 were £205.1m.