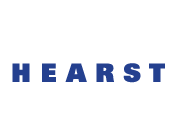 Hearst Magazines UK has organised Beauty Unbound with a group of Estée Lauder-owned brands and Westfield. Anna Jones, chief executive, calls this "dynamic distribution" – taking magazine brands to their audience and inviting some of their best advertising clients along too.
Events have been a major part of Hearst's strategy as itseeks new revenue streams. "It's about bringing a magazine to life – I think that's going to grow," Jones says. "And our commercial partners want an experiential version of the magazine."
There is an urgent need to diversify at a time when magazine print sales continue to fall and digital fails to offset that decline. Hearst's most recent UK accounts show pre-tax profits fell by a third to £8.7m and revenue dropped 5% to £296m. Monthly print and digital circulation declined 6.5% to fewer than three million copies. But events have shown growth. Jones expects Hearst's revenues from events to double this year as it plans about 100 events for almost 100,000 people.
For the full story read Campaign