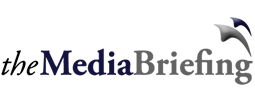 Ad spend is still the lifeblood of most publishers, even as they grapple with the decision of which form that advertising should take. So it's no surprise that we'd pay attention to reports like the quarterly bellwethers from the Institute of Practioners in Advertising (IPA), which examines trends in marketing spend over the previous three months.
So the reports that growth in marketing budgets fell to an 11 quarter low at the end of 2015 should, in theory, be a cause for concern.
The bellwether demonstrates that although marketing budgets have continued to grow for the last 13 quarters, the three months at the end of 2015 saw the smallest upward revision in marketing budgets in nearly three years.
For the full story read The Media Briefing