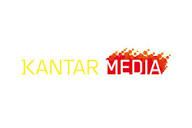 In a press release WPP has announced that its data investment management division Kantar has acquired a majority stake in its partner in Denmark and Sweden, Millward Brown Denmark ApS.
Since joining the Millward Brown network as a licensee in 1997, the company, with offices in Copenhagen and Stockholm, has grown to become one of the most prominent market research agencies in Denmark and Sweden, with a well-balanced client portfolio combining large international clients and local brands.
With this acquisition, Kantar strengthens its presence and broadens its offer in all Nordic markets.
Millward Brown Denmark ApS' consolidated revenues for the year ended 30 June 2014 were DKK 52.3 million, with gross assets of DKK 23.8 million as at the same date.
Kantar is the data investment management arm of WPP and one of the world's largest insight, information and consultancy groups. By connecting the diverse talents of its 12 specialist companies, the group aims to become the pre-eminent provider of compelling and inspirational insights for the global business community. Its 30,000 employees work across 100 countries and across the whole spectrum of research and consultancy disciplines, enabling the group to offer clients business insights at each and every point of the consumer cycle. The group's services are employed by over half of the Fortune Top 500 companies.
Worldwide, WPP's data investment management companies (including associates and investments) collectively generate revenues of almost US$5 billion and employ over 36,000 people. In the Nordics (Denmark, Finland, Norway, Sweden), WPP companies (including associates) generate revenues of nearly US$500 million and employ over 2,500 people.