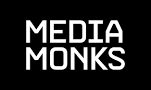 Sir Martin Sorrell's S4 Capital has bought Dutch firm MediaMonks for €300m (£266m) in a deal that marks his return to the forefront of the advertising industry and an escalation of hostilities with his former employer, WPP.
Sorrell pursued the deal despite receiving a legal letter from WPP alleging that he was being "unlawful" and in breach of his confidentiality agreement on the basis that he looked at buying the digital ad production firm when he was still chief executive. Sorrell denies the allegations.
The €300m deal is understood to have seen private equity firm Bencis, which owns 55% of MediaMonks, take cash. MediaMonks' management is taking a 50% split of cash and shares, giving about a 20% shareholding in the enlarged group.
For the full story read The Guardian
MediaMonks has annual revenues of €110m, which would value the company at nearly three times annual earnings – a high multiple for an acquisition in marketing services. WPP, Accenture Interactive and Inflexion were all outbid by S4.