Growth in global advertising spending will accelerate to 5.8 percent a year by 2015, driven by demand for marketing via mobile devices and a broad-based economic recovery, a market research group forecast on Monday.
ZenithOptimedia said spending on advertising was expected to rise by 3.6 percent this year, an upward revision from its September forecast of 3.5 percent.
Advertising spending will then increase by 5.3 percent in 2014 and by 5.8 percent in 2015 and 2016, said Zenith, the forecasting unit of Publicis Groupe, the world's third-biggest advertising company by sales.
Zenith compiled its Advertising Expenditure Forecasts by aggregating data from leading media owners and advertising agencies in 80 countries.
"Mobile technology is creating new opportunities for marketers to connect with consumers," said Steve King, Chief Executive of Zenith.
"Combined with the continued rise of young, dynamic markets, this will spur healthy and sustained growth in global adspend over the next three years."
Zenith predicts mobile technology will contribute 36 percent of the extra ad spend between 2013 and 2016.
Next year's Winter Olympics, soccer World Cup and U.S. mid-term elections will also boost ad spending, it said.
A separate report published by GroupM, part of WPP the world's largest advertising company, revised its worldwide advertising spending growth forecast for 2014 downward to 4.6 percent, giving a total of $531 billion, from growth of 5.1 percent predicted earlier this year.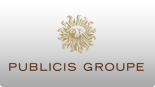 It blamed economic gridlock in the United States and persistent financial crisis in the eurozone for the revision.
GroupM predicted that 2013 worldwide advertising spending will hit $508 billion, a 3.3 percent increase over 2012 spending.