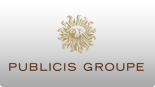 Publicis Groupe is in talks to acquire data marketing giant Epsilon, the holding company confirmed Monday.
Epsilon, which is owned by Irving, Texas-based Alliance Data Systems, is ranked as the world's 13th largest agency company with revenue of $2.3 billion in 2017, according to the latest figures from the Ad Age Datacenter. Epsilon reported 2018 worldwide revenue of $2.2 billion.
Alliance Data on Nov. 27, 2018, said it was "exploring strategic alternatives for its Epsilon business," including "a potential sale of the business." The move came after another data venture, Acxiom, earlier in 2018 went on the block and was acquired by Interpublic Group of Cos. in October for $2.3 billion.
Epsilon has also attracted interest from Advent International and Goldman Sachs Group Inc., Bloomberg reported last week, citing people familiar with the matter. The winning bid could be finalized as soon as this week in a deal that could be worth $5 billion, Bloomberg reported.