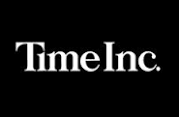 Time Inc. is planning a major reorganization focused on web video, live events and working closely with marketers, according to a person familiar with the plans, as the publisher of People magazine tries to transform itself for the digital age.
The company, which also owns Sports Illustrated, Travel + Leisure and Fortune, recently bought Viant Technology Inc., the owner of Myspace, to get more data to help sell targeted advertising. It also launched a new site, Motto, focused on millennial women, and has been posting more videos on social media platforms like Snapchat, Instagram and Facebook Live.
In a recent earnings call, Time CEO Joe Ripp said the company was seeing "rapid adoption and engagement of live video" on Facebook. "Time Inc. is positioning itself to become a major player in digital video," Ripp said during the call.