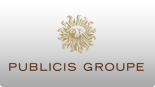 Publicis Groupe announced today the acquisition of Beehive Communications, one of India's foremost independent integrated communications agencies specializing in cutting edge marketing and communications services for clients across South Asia. This marks Publicis Groupe's seventh acquisition in the country since mid-2012.
Founded in 2003, Beehive Communications boasts a roster of over 130 employees providing creative integrated solutions: reputation management, media, digital, brand activation and research. Beehive's clients include over 50 brands and companies, notably Malaysia Tourism, General Motors, Korea Tourism, Jubiliant Retail, India Bulls Finance and Bisleri, among others.
Headquartered in Mumbai, the agency also has a presence in Delhi and Bangalore. Known for its ability to build expertise in important vertical markets, as well as its speed and efficiency. Beehive has built a reputation for growing and winning with clients. This acquisition marks another significant step towards Publicis becoming the leading communications network in India.
Beehive will be rebranded as Publicis Beehive and will operate as a unit within Publicis Worldwide's global network. Under the direction of Beehive Founder and CEO Sanjit Shastri, the current leadership team will continue to lead the agency and will now report to Nakul Chopra, CEO of South Asia for Publicis Worldwide.
For the full story click Publicis